Recurring Cleaning Services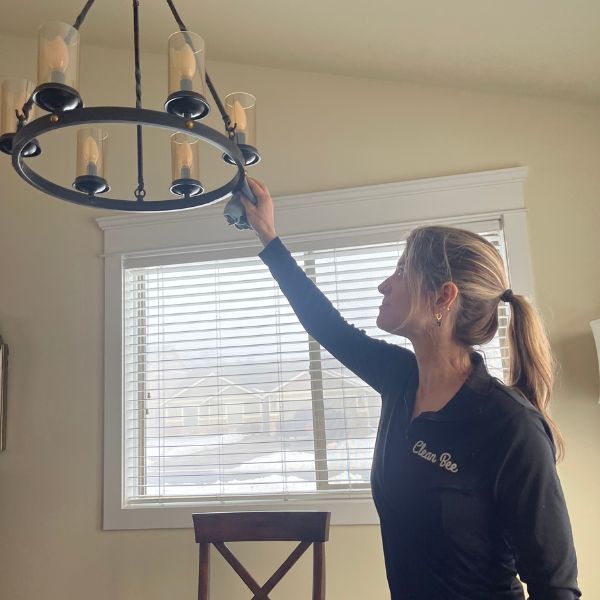 Take back your weekends today!
Life's Too Short To Spend It Cleaning The House
Cleaning the house can be a daunting task, especially when you have too many other things on your plate. Life is too short to spend it on mundane tasks like cleaning the house. Fortunately, there are professional cleaning services that can take this burden off your shoulders and help you save time and energy for more important things.
Professional cleaning services can be a great way to keep your home clean and organized, without spending hours of your time and energy on house chores. With the help of Clean Bee's professional cleaners, you can enjoy a sparkling clean home with minimal effort on your part.
Clean Bee offers great prices and unbeatable value for your money - making our cleaning services an ideal solution for busy homeowners in Spokane, WA, seeking an efficient way to keep their house in top shape.
What's Included in our Recurring maid services
---

Wipe down all counters/ledges  

Top of oven 
Wipe out microwave
Wipe down appliances
Clean sink
Wipe down cupboards 
Wipe off table
Dust 
Wipe down light switches and door knobs
---

Mirror 

Sinks, faucets 
Countertops
Cabinets 
Toilet
Bathroom garbage 
Shower
Fold towels 
Bathtub
Floors & rugs
Wipe down light switches and door knobs  
---

Dust

Makeup bed

Floors

Wipe down light switches and door knobs
---

Window blinds

Microwave deep clean
Clean baseboards
Vacuum furniture
Deep clean cabinet faces
Interior windows 
Now... What are you waiting for?