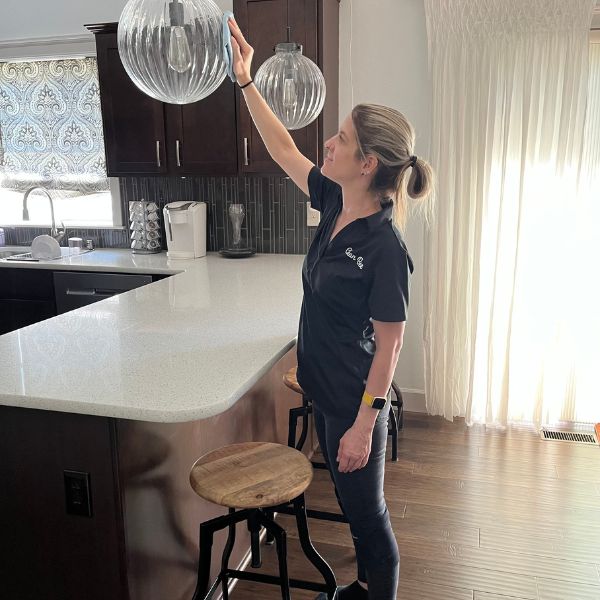 Springtime Fresh & Clean
Get Your Home Spotless With A Deep Cleaning
When you hire Clean Bee for residential deep cleaning services, our team of professional cleaning techs will use specialized equipment and techniques to ensure that every nook and cranny of your home is cleaned and that nothing is left untouched.
Our residential deep cleaning services can make a world of difference to your home. Our professional cleaners use the latest technologies and techniques to ensure that your entire house is free from dirt, dust, and other contaminants. With our services, you can be sure that your house will be brilliantly clean, sanitized, and safe for you and your family.
So don't wait any longer – get your house brilliantly clean with a deep house cleaning service today!
What's Included in our Deep Cleaning services
---

Wipe down all counters/ledges  

Top of oven 
Wipe out microwave
Wipe down appliances
Clean sink
Wipe down cupboards 
Wipe off table
Dust 
Wipe down light switches and door knobs
---

Mirror 

Sinks, faucets 
Countertops
Cabinets 
Toilet
Bathroom garbage 
Shower
Fold towels 
Bathtub
Floors & rugs
Wipe down light switches and door knobs  
---

Dust

Makeup bed

Floors

Wipe down light switches and door knobs
---

Window blinds

Microwave deep clean
Clean baseboards
Vacuum furniture
Deep clean cabinet faces
Interior windows 
Now... What are you waiting for?