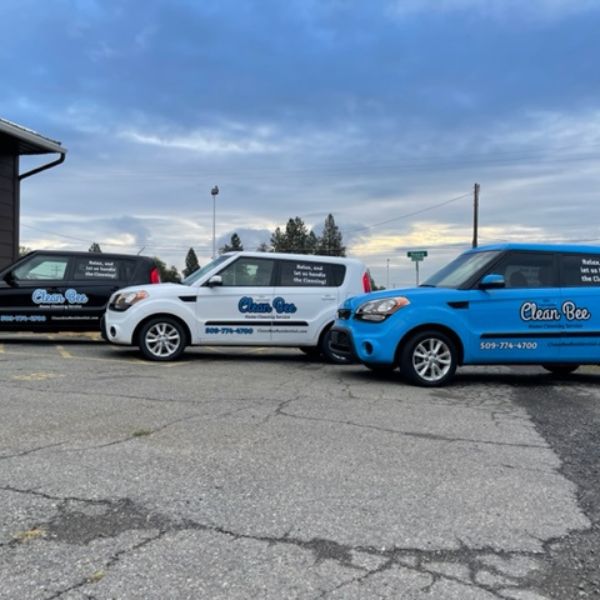 We Make Moving Easier
Moving Out? Let Us lend a hand!
Moving to a new home can be a stressful experience. Packing up all your belongings and transporting them to the new location is just the beginning. Once you have reached your destination, you have to unpack and clean up the place. That's why Clean Bee offers professional move cleaning services that can take a load off your shoulders.
Our move-in/out cleaning services are perfect for residents of Spokane, WA, who want to guarantee their new home is spotlessly clean and sanitized before they move in. Our experienced team of cleaners specializes in deep-cleaning homes before or after a move. Our cleaners will make sure that every corner is spotless so that you can start settling into your new space with ease.
What's Included In Our Move Cleaning Services
---

Wipe down all counters/ledges  

Top of oven 
Wipe out microwave
Wipe down appliances
Clean sink
Wipe down cupboards 
Wipe off table
Dust 
Wipe down light switches and door knobs
---

Mirror 

Sinks, faucets 
Countertops
Cabinets 
Toilet
Bathroom garbage 
Shower
Fold towels 
Bathtub
Floors & rugs
Wipe down light switches and door knobs  
---

Dust

Makeup bed

Floors

Wipe down light switches and door knobs
---

Window blinds

Microwave deep clean
Clean baseboards
Vacuum furniture
Deep clean cabinet faces
Interior windows 
Now... What are you waiting for?